Complete award-winning click and cast BYOD meeting solution
A simple plug and play interface for laptops and smartphones. Complete with 4 transmitters, 1 receiver and a transmitter dock.
Suggested price – USD 1299.00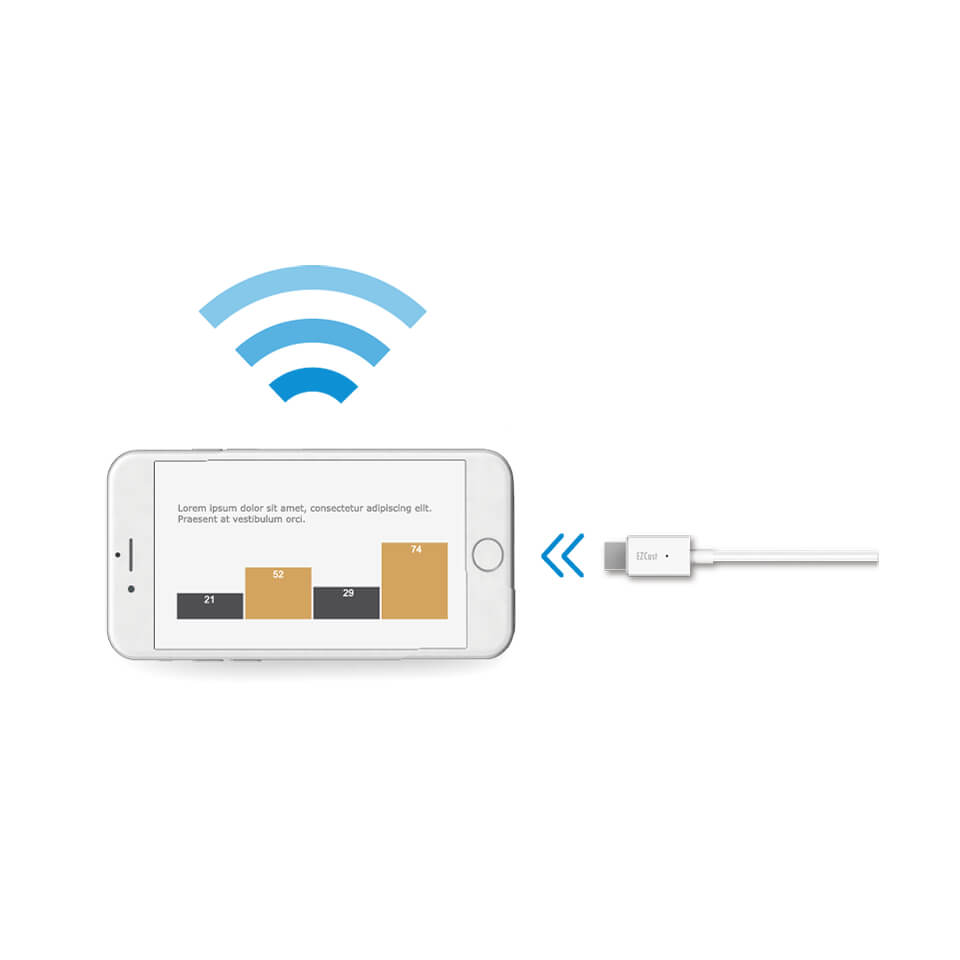 No app required
Plug, click and cast wirelessly from your favorite smartphone.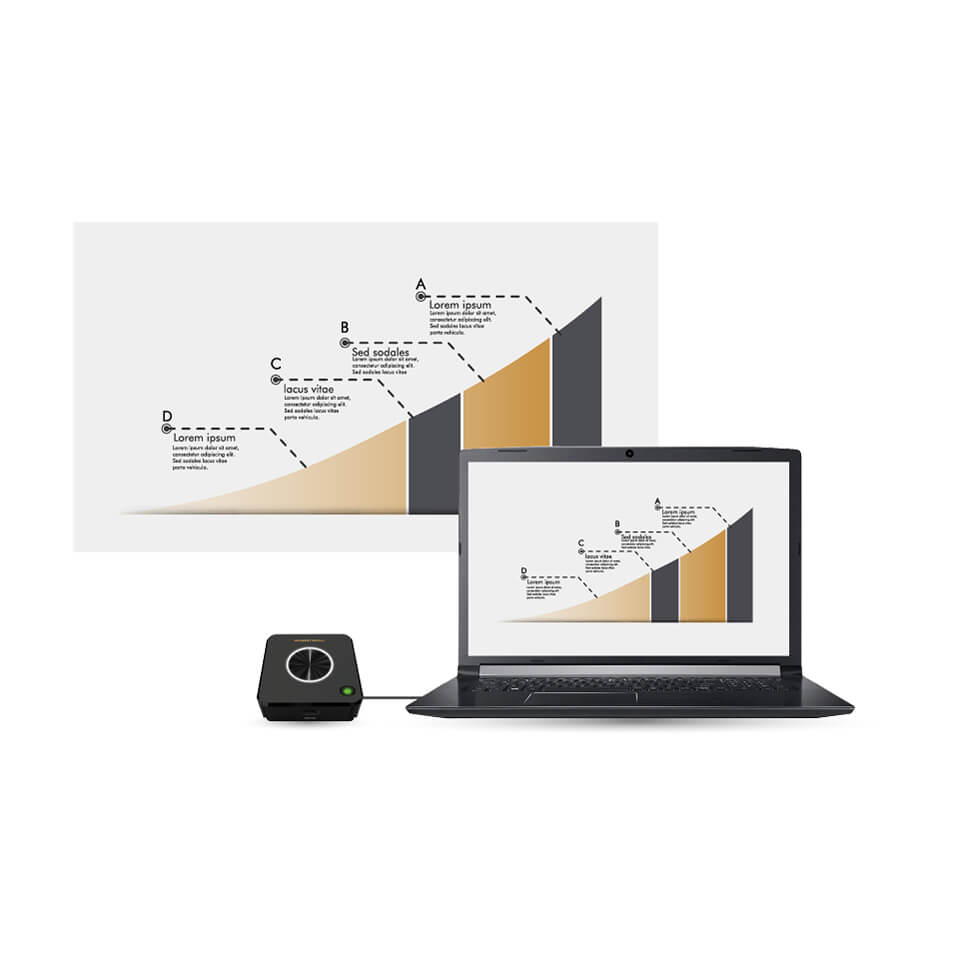 Click to cast wirelessly
Make wireless presentations in seconds with a click of a button.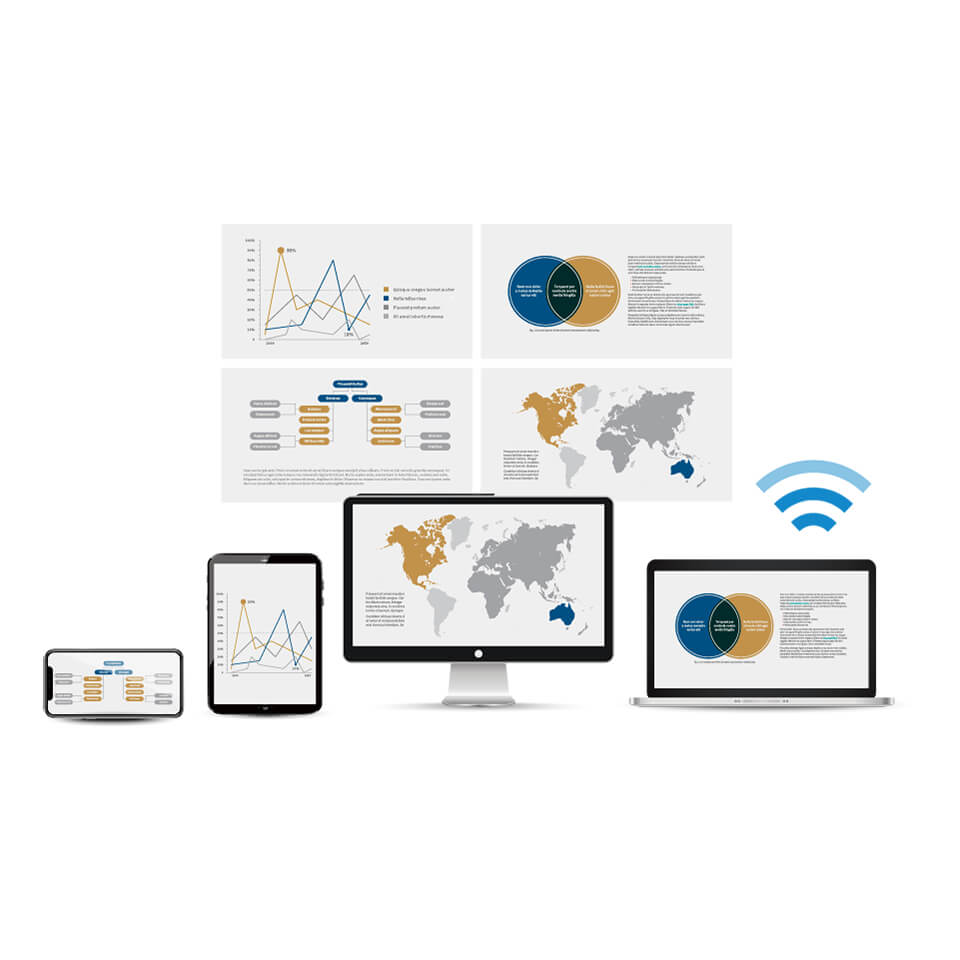 4-to-1 split-screen display in real-time
Display up to 4 sources at the same time for better clarity and collaboration.
Includes 4 transmitters, 1 receiver and transmitter dock
No app installation required
Screen mirroring from Windows, macOS, iOS, and Android devices
Secure point-to-point 5 GHz WiFi network connectivity
Ethernet network connectivity with PoE support
Enterprise-level network security
Up to 4 display sources in split-screen mode
Host control to administer display sources
DisplayPort compatibility
Smart Touchback Control with interactive touch screens
"The fact that anyone can plug in and connect without having to install any drivers or special applications was the best selling point for me."
"EZCast Pro is the best solution for any event or meeting hall where there is a need for projecting on multiple screens, without the hassle of ugly and messy cables."
"EZCast Pro and ProCast app from EZCast Pro give us the most convenient wireless presentation experience. We wish to keep upgrading our equipment to wireless solutions."
"It ended up being easier to set up EZCast Pro than the displays they were connecting to."
"With EZCast Pro used in the classroom, I am able to teach, sit next to my students, and interact with them."
"We like EZCast Pro very much. It shows that old stuff and new tech could still make a good pair."