EZCast Pro for Enterprise

Make meetings more efficient and get more stuff done, by turning your office into BYOD workplace with secure wireless presentation solutions from EZCast Pro and QuattroPod.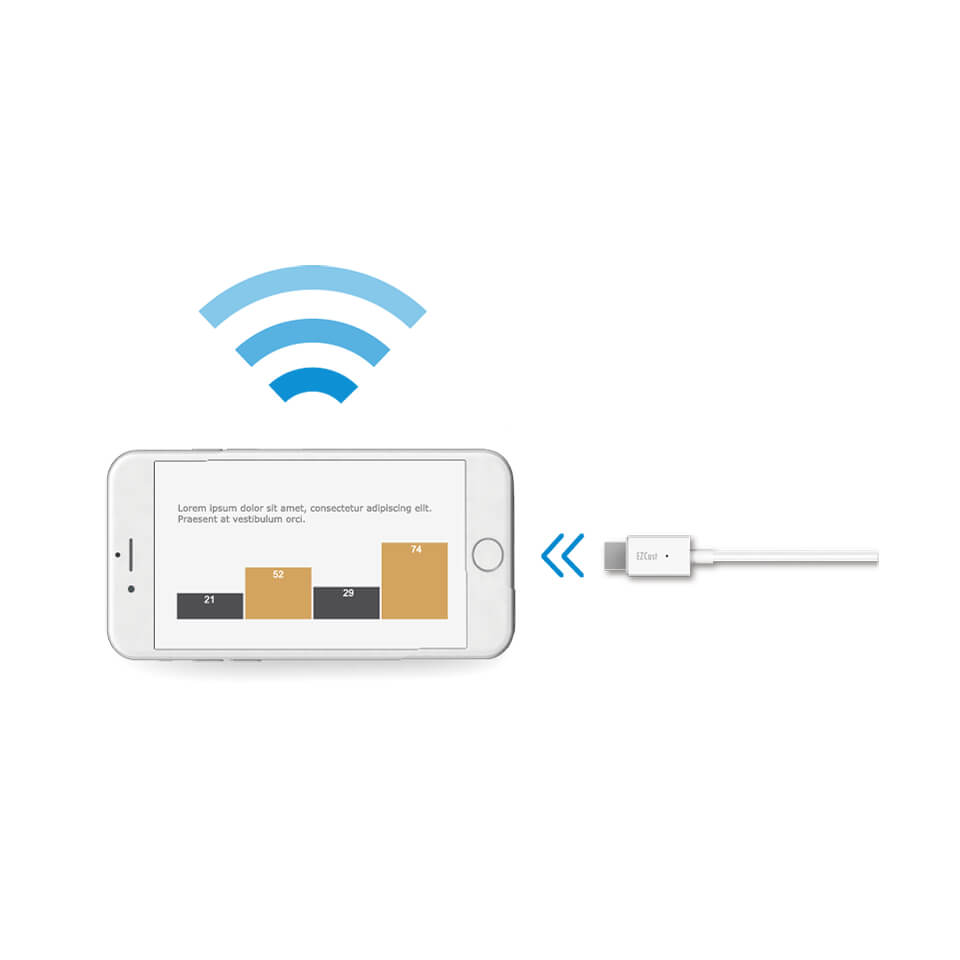 No app required
Plug, click and cast wirelessly from your favorite smartphone.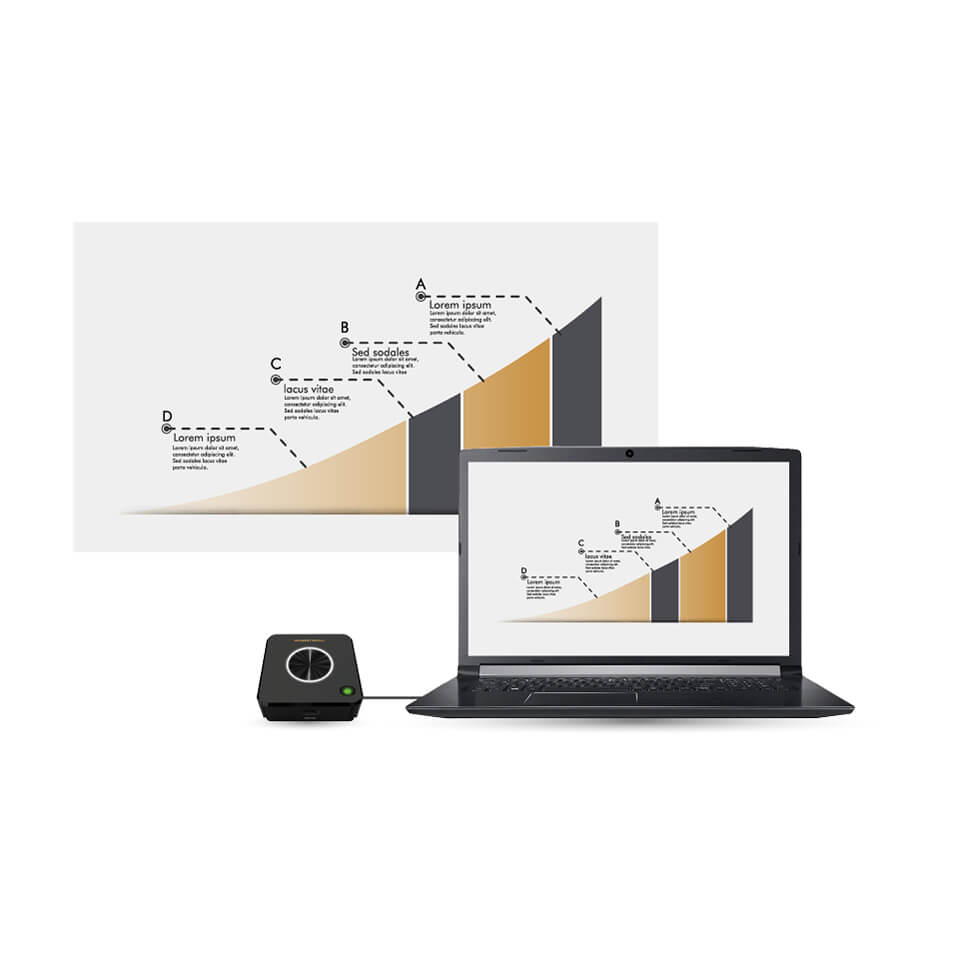 Click to cast wirelessly
Make wireless presentations in seconds with a click of a button.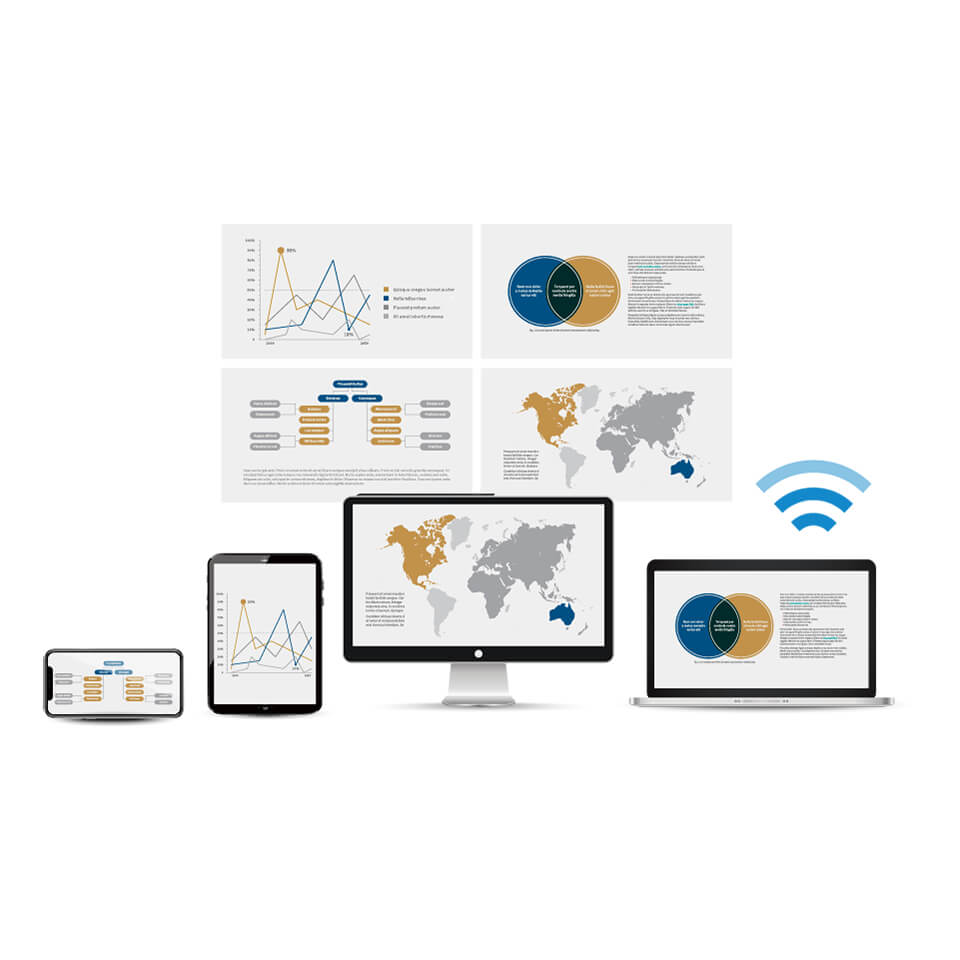 4-to-1 split-screen display in real-time
Display up to 4 sources at the same time for better clarity and collaboration.
Embrace BYOD meeting rooms with cross-platform wireless presentation solution from EZCast Pro and QuattroPod.
Work and make presentations from any smartphone and laptop to make meetings more productive and get more things done.
Take charge of complex meetings involving multiple presenters and multiple agendas. 
Use the Host Control feature to keep track of multiple presentation sources any time and make sure the meetings run smoothly and effectively.
Create powerful presentations across multiple large screen displays in real-time from your laptops.
Easily screen mirror to multiple displays for large conference rooms and lecture halls.
Take interactive touch panels to the next level by implementing Touchback Control with your laptops.
Simply plug, click and cast to create interactive wireless presentations with a touch panel and never worry about file compatibility with your IFPs.
Redesign your wireless meeting room for collaboration and share information with ease. 
Allows multiple attendees to screen mirror data and charts simultaneously to the big screen to visualize information clearly.

New Taipei City, Taiwan – Oct. 11, 2020 – EZCast Pro is pleased to announce its global strategic
Read More »

CENTRL Office uses QuattroPod to upgrade their shared office spaces with BYOD wireless presentation solutions, for greater coworking productivity.
Read More »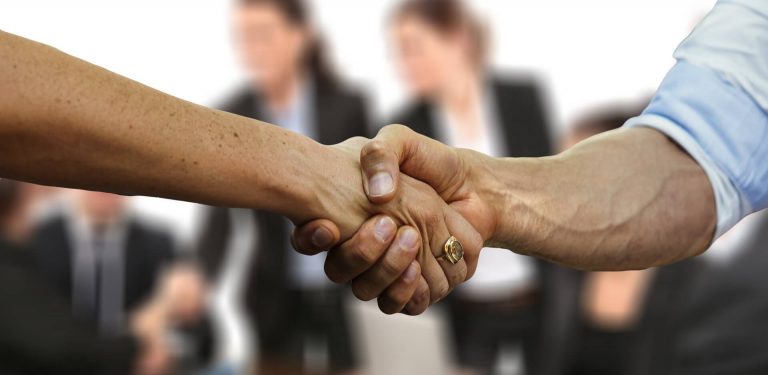 NCDS requires a meeting room solution that allows staff and external partners to make BYOD wireless presentations easily without installing software.
Read More »